With Infinity Mesh on your side, you can be sure you are driving innovation and efficiency in all your systems.

Your enterprise architecture may seem to be functioning just fine, but in reality, it's probably been pieced together ad hoc over the years without oversight from an experienced enterprise architect. So what? You're likely facing revenue loss, data integrity issues, and cost inefficiences due to duplication and reliability issues - and you may not even be aware of it.
Enterprise architecture that optimizes your existing systems
Our enterprise architects help companies navigate chaos, improve performance, capitalize on assets, and achieve their goals. Learn more about how our teams and proven processes can right your organization and respond to the challenges of today's business environment.
Why choose
Infinity Mesh

for your enterprise architecture and performance optimization heavy lifting
Infinity Mesh guarantees solutions that will yield you greater innovation, higher velocity, and return on investment that has a major impact on your bottom line.

We will:

Assess your system and gauge the current state of your enterprise architecture, including business, data apps, technology, and security, to identify gaps and quick wins
Help define your strategy and vision to produce a timeline of value- added projects and solutions that allows for optimized current operations and future growth
Employ business process management tools to eliminate waste, automate processes, and maximize efficiency
Connect your IT business systems into a scalable system utilizing ESB or cloud technology
Re-engineer your customer service to unleash innovation, higher velocity, and greater return on investment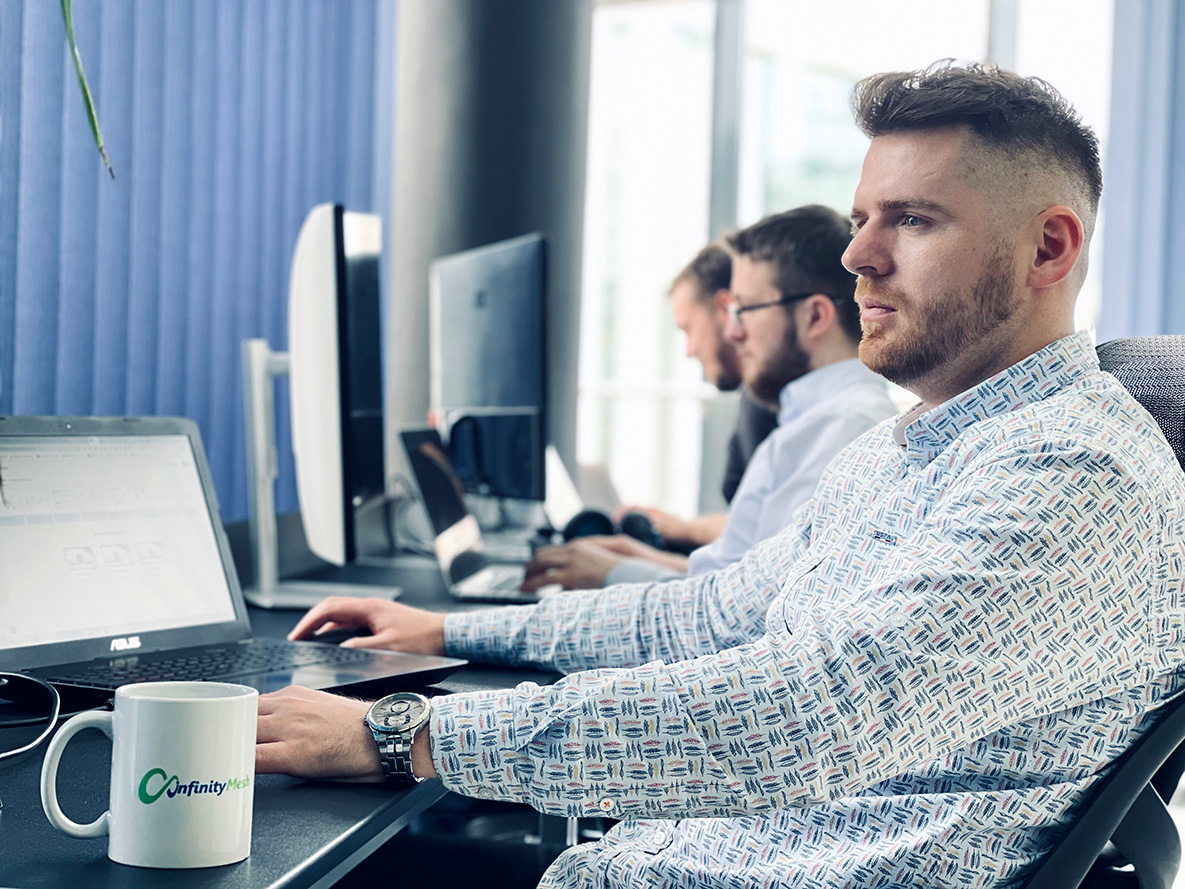 Enterprise architecture and performance optimization consulting
Maximize the value of your existing systems with consulting support from Infinity Mesh.
Let's talk