Our History
Infinity Mesh was founded in 2016 and is based on a lifelong passion for programming and its ability to change the face of enterprise. Our goal was to collect our professional passion for programming and build digital products that share our expertise and help our clients around the world solve digital problems and grow. Our environment, systems, and practices are wired for constant learning, agility, and resilience.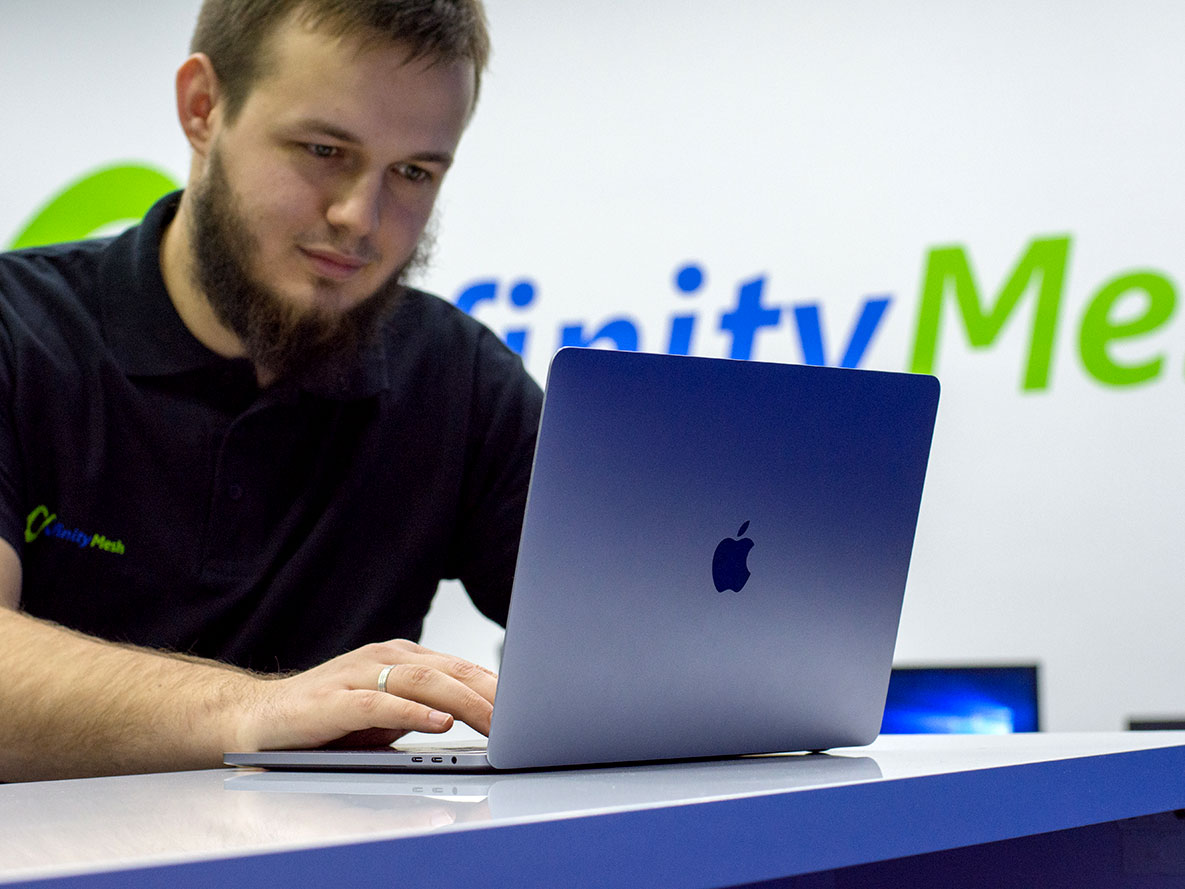 About Us
Infinity Mesh offers full-scale digital development solutions for companies of all sizes and in all industries.

Our consulting offices are based in Milton Keynes, United Kingdom, and Cambridge, United States, while our primary development center is located in Sarajevo, Bosnia and Herzegovina.

We work with leading brands such as Unilever, Lexus, and Rochester Electronics. Learn more about our partners on our Case Studies page.

Infinity Mesh has more than 30 employees and reported growth of more than 400% in our first five years, during which we creed more than 60 new digital products. Our quality is high, our value is outstanding, and more than 92% of our clients come through referrals.

We are a team of business veterans and technology experts committed to helping your business grow. We work hands-on alongside you to enhance your organizational capacity in real-time using the most up-to-date tools in the industry and a customer-first approach that helps you get further, faster.

Our business-first structure positions you to achieve fast growth and acquire the strategies you need to grow revenue and protect enterprise value. Our value-creation solutions identify and then eliminate the obstacles that threaten your growth potential. We specialize in startup, mid-market, and mature-market transformations that support you through your growth lifecycle and enhance business reach and impact.

We are a software design, development, and investment company that specializes in working with a wide array of digital products that solve problems and provide growth solutions for expanding companies.

At Infinity Mesh, we:
Never forget what our values are or what they can help us achieve:
We value professionalism, integrity, trust, and accountability
Partner with our customers for success:
We can't grow and improve unless our solutions help you grow and improve
Recognize differences and embrace change:
We value the importance of diversity, equality, and inclusion in the workplace
Deliver creative solutions:
Our people are talented and celebrate each other's wins while also learning from each other's mistakes
Our Core Values
Excellence

We create the highest-quality information systems, using our passion for superior craftsmanship and dedication to the customer.

Trusted partners

We aren't just experts, we are partners that help our clients grow and develop beyond what they could achieve on their own.

Collaboration

Sharing helps usher in breakthrough ideas. We invest in building diverse, inclusive teams and supporting a work-out-loud culture that yields amazing results.

Innovation

We unite people passionate about their industries, technologies, and business goals into an innovation team that both challenges and champions out-of-the-box ideas.